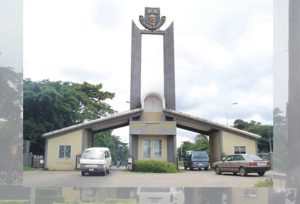 The academic community of the Obafemi Awolowo University, Ile-Ife, Osun State has been thrown into mourning following the death of a lecturer in the Faculty of Education, Dr. Ayo Ojediran, who reportedly slumped in his office.
Sources on the campus said Ojediran was rushed to the institution's clinic immediately he slumped on Tuesday, but could not make it.
Speaking on the incident during an interview with the PUNCH Online on Wednesday, the President, Faculty of Education Students Association of Nigeria, Victor Adesokan, said he was with Ojediran the night before his death.
According to him, the deceased, whom he described as a father, complained of headache, adding that the lecturer appeared very weak.
Adesokan, who complained of inadequate academic personnel in the faculty, noted that Ojediran's demise is the fourth death among the lecturers in the faculty in the outgoing year, and called for recruitment of more hands to ease the burden of the current staff members.
He said, "On Monday night, he complained of headache and stress. We told him to rest. They (lecturers) have too much workload on them. The school needs to recruit more lecturers most especially that Faculty of Education.
"For example, a lecturer that is supposed to be a level adviser will now be doing the work of 6 to 7 lecturers.
"Throughout last week, they couldn't rest, all of them almost 70% of them. This is the fourth death that will be recorded this year in that faculty. Government and the school management should stop wasting our lecturers' lives."
Credit: Punch online